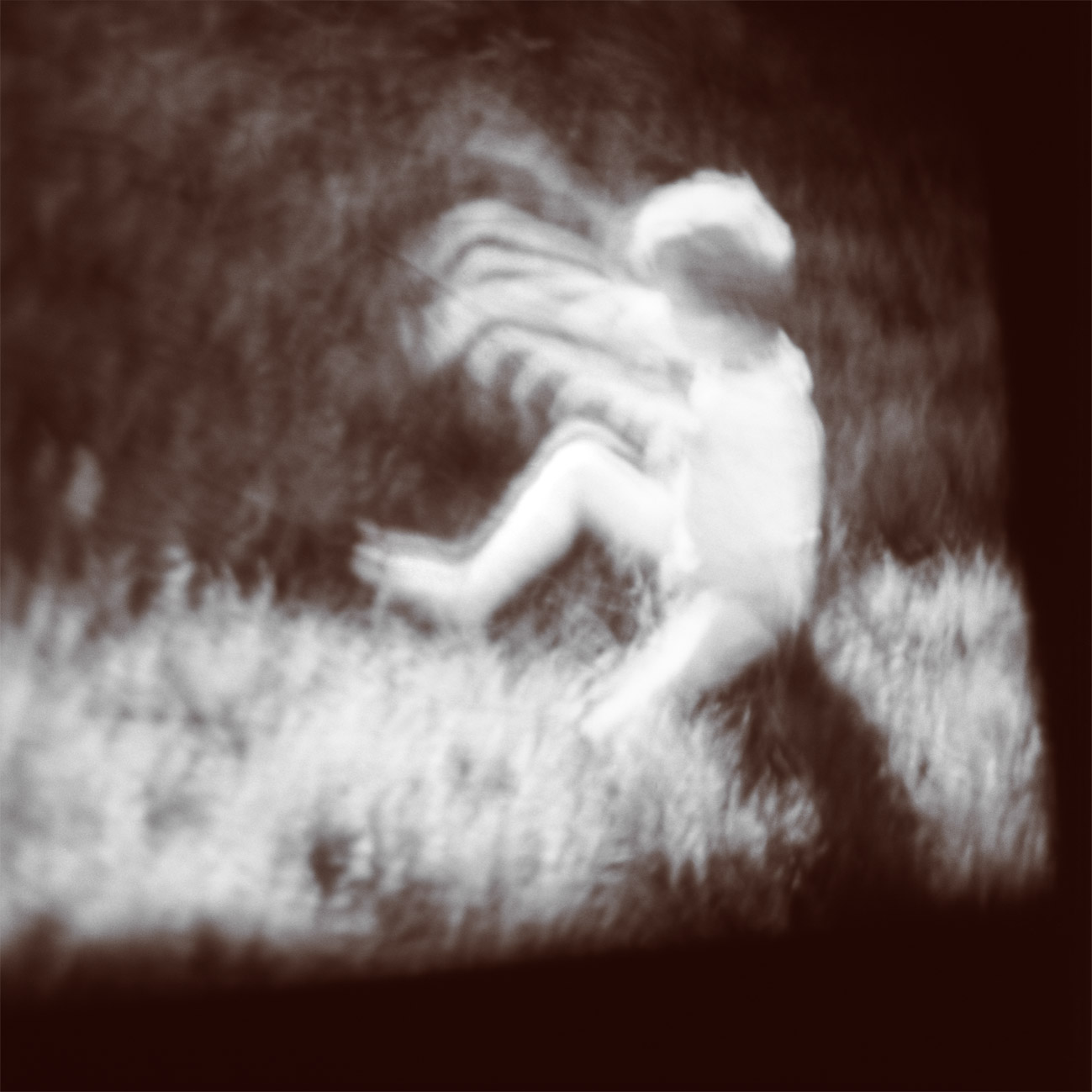 Gavin Miller and Tom Ragsdale have unveiled their first EP as Ghosting Season on their Soundcloud.

After several atmospheric and tantalising teaser videos they have popped open the sonic airlock to reveal the four track Far End Of The Graveyard and it is more than worth the wait. The opening track is a slowly spiralling space walk of a stunner, similar in ambiance to Holy Other, if not pace; Ghosting Season build up to a headier, all consuming rush, equal in textural and sophisticated detail but less sensual, bringing the cosmic techno over from their Worriedaboutsatan days (especially the teutonic pulses of Pissing About and All Things But You Are Silent), remoulding it into a version significantly different enough for them to decide it needed a new name - whether that is discernible to us mere mortals is irrelevant, Satan decreed it so, and thus Season is born.
Exercise has a tangible Demdike Stare influence in the pan-enthno-tribalism of the beats, an unchartable but distinct primitivism contrasting with the ominous waves of electronic humming that loom up over them, not as claustrophobically dark and oppressive as the depths of the Demdike Tryptich albums dredged but an equal in form and slow burning intensity.
The third track is a reflexive cooling off session of liquid tones, gases turning to vapour turning to water, crystallizing, solidifying and crashing as solid mineral into the atmopshere of the finale Far End Of The Graveyard. The impact on the surface of the track causing seismic beats and bass drops to rupture the senses in an airless slow-motion sequence of events that will have you rapt to the climax.
Stream the full ep from their Soundcloud before the EP is released on 4-track CD and 5-track digital on June 20th. The digital version's extra track will be an exclusive remix of Far End Of The Graveyard by Sam Willis of Walls and Snoretex.


There will be a convening of occult and cosmic oriented electronica and ephemera later this week as Ghosting Season play with Demdike Stare in London at the Lexington on 17th June: Facebook event HERE
And finally, there is a great enlightening interview with the duo over on Sonic Router: HERE