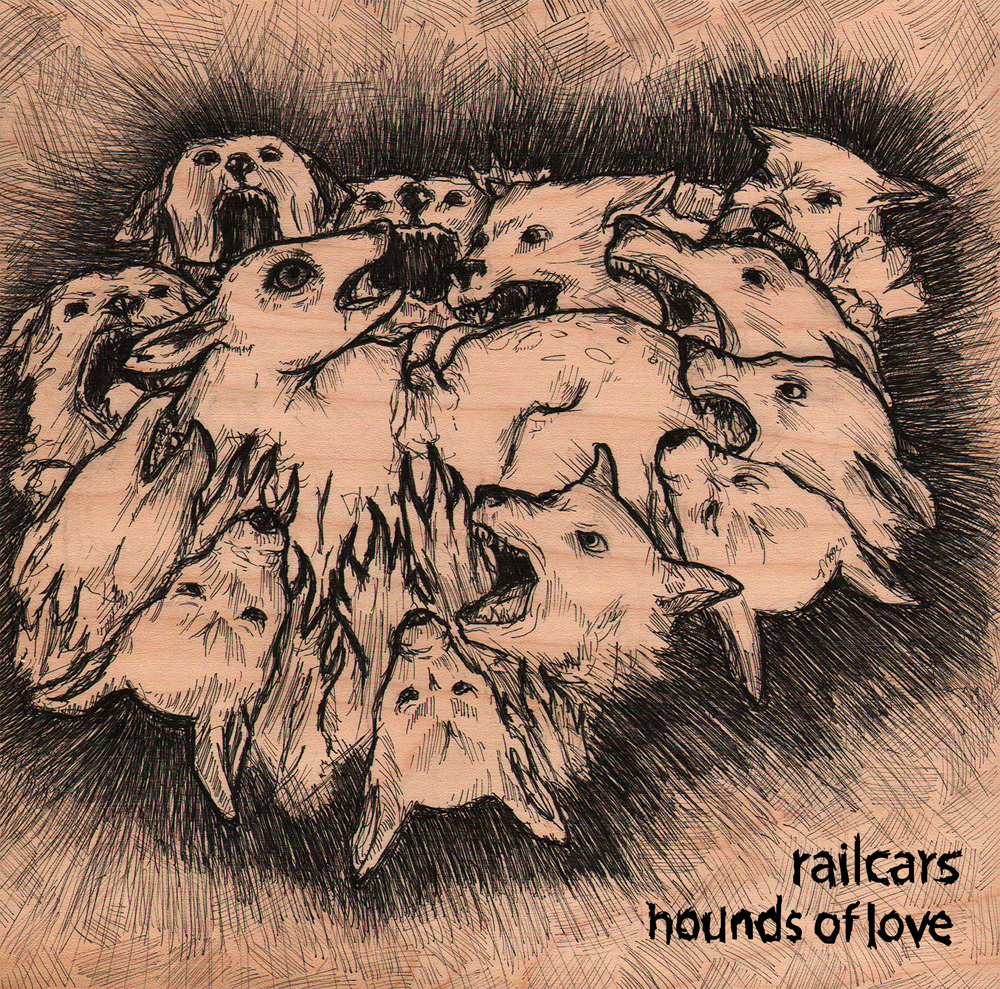 The mighty
AmDiscs
is set to release a new album from the even mightier
Railcars
in June and I've been listening to a preview track from it titled
Big Sky
. It's a Kate Bush song. All the tracks on the album are Kate Bush covers. It's going to blow your tiny mind into a glittering chandelier of smithereens that you'll blissfully lie back gaze at, your entire mental being twinkling in refracting light patterns above your transfixed physical shell.
Railcars
are one of those bands that hit you right upside the head the moment you clap ears on them. Formed in 2007, the band is the sole creation of Aria Jalali but he is joined by others for live shows. This track is a sleeker departure from the fiery aural ambushes of the two LPs he has put out
Cities Vs Submarines
and
Cathedral With No Eyes
- both those were awesomely loud digitised rock productions, but this has a smoother, leaner sensibility, reigning in some of the spikier chaos, but leaving chaos there nonetheless. The garbled vocals spiralling around the climax of glitching keys and stuttering beats is a little vortex to suck your third eye into. An excellent omen for the impending full length.
Preorder the album from
HERE
.