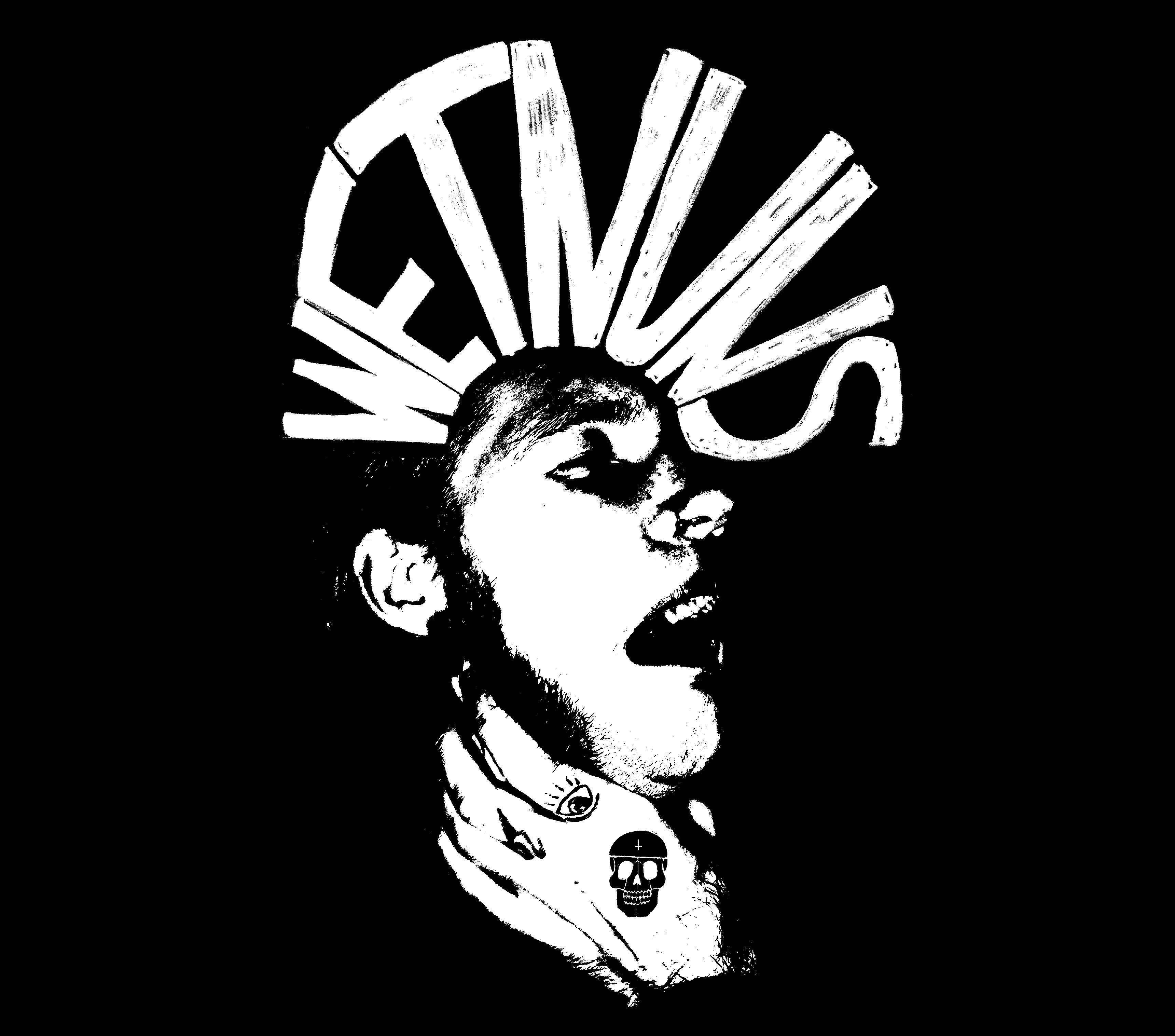 It's a very rare occurence that will have me posting about an NME hype band, but the Leeds based heavy metal duo
Wet Nuns
, right from the name onwards, are doing everything with their simple dual set up of guitar and drums so perfectly it's like a little White Stripes revelation all over again. Sort of. And yes, this is pretty much true classic pure unadulterated Heavy Metal no matter how you want to spin it - On their previous single
Heavens Below
(still downloadable for free from their website, or jump to their
Soundcloud
) they sounded like a fire damaged Wolfmother dallying with the finest Devil's music in the form of Zepellin and Sabbath riffs and twists. Their new free download single
Throttle
will be out on 5th March and it another mother crushing detonation of snarling unrestrained rock with an outstanding slo-motion grind-out to finish it off. The lead riff on this throbs white hot as much as summons the darkness. It's a wonderful sound that I cannot deny, especially as I seem to be in a big garage rock phase at the moment, so all gnarly guitars sound good to me.
They're playing the Green Door Store on the 24th Feb, and by all accounts their live show is some kind of carnage.
Stream
Throttle
on repeat from their Soundcloud until you can rest it in your digital lap in two weeks.
Here's the video. It's gory.